Blue & Black Orchids: Do They Really Exist?
Author: Celeste Booth15 Comments
Orchids blossom in a variety of different beautiful colors. Vibrant reds, pinks, purples…the list goes on. There are two shades, however, that orchids do not naturally blossom in: a true blue or a true black. They simply do not have the genetic makeup to make these pigments. There are some varieties of purple orchids that look very blue, but upon close inspection are really a shade of purple. Similarly, black orchids have an extremely rich pigmentation that looks almost black but is not a true black color.
So what about the bright blue orchids you may have seen at your local Lowe's or grocery store? Those are actually white orchids that have been artificially dyed blue. If they were to blossom again, they would have white flowers. And while they look exotic and vibrant, once you know they have just been dyed that color, they lose much of their charm.
Even though there exist no pure blue or black orchids, the following varieties are among some of the closest shades of blue or black you will find in nature:
Cyanicula gemmata

Disa graminifolia
Dendrobium dedicatulum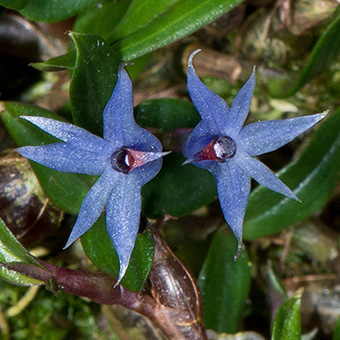 Cymbidium Kiwi Baron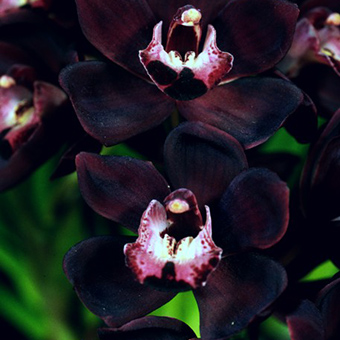 Dracula vampira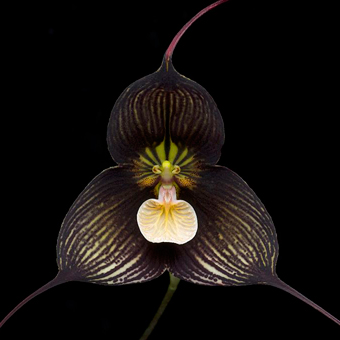 Paphiopedilum Stealth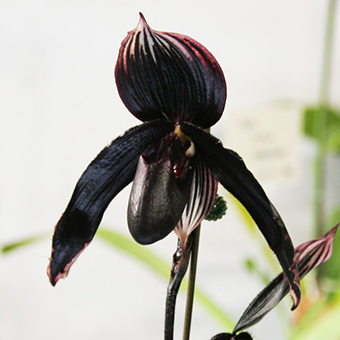 Image credits:
Dendrobium dedicatulum: Eerika Schulz
Cymbidium Kiwi Baron: Orquideas.com
Dracula vampira: Eric Hunt


Ask an Expert
Questions about orchids?
Our experts love a challenge!